New Campus
הקמפוס החדש
الكامبوس الجديد
New Bezalel's Jack, Joseph and Morton Mandel Campus (Photography: Dor Kedmi)
New Bezalel's Jack, Joseph and Morton Mandel Campus (Photography: Inon Khalfon)
New Bezalel's Jack, Joseph and Morton Mandel Campus (Photography: SANAA)
New Bezalel's Jack, Joseph and Morton Mandel Campus (Photography: Dor Kedmi)
New Bezalel's Jack, Joseph and Morton Mandel Campus, Russel Berrie Auditorium (Photography: Dor Kedmi)
New Bezalel's Jack, Joseph and Morton Mandel Campus (Photography: Dor Kedmi)
New Bezalel's Jack, Joseph and Morton Mandel Campus (Photography: Dor Kedmi)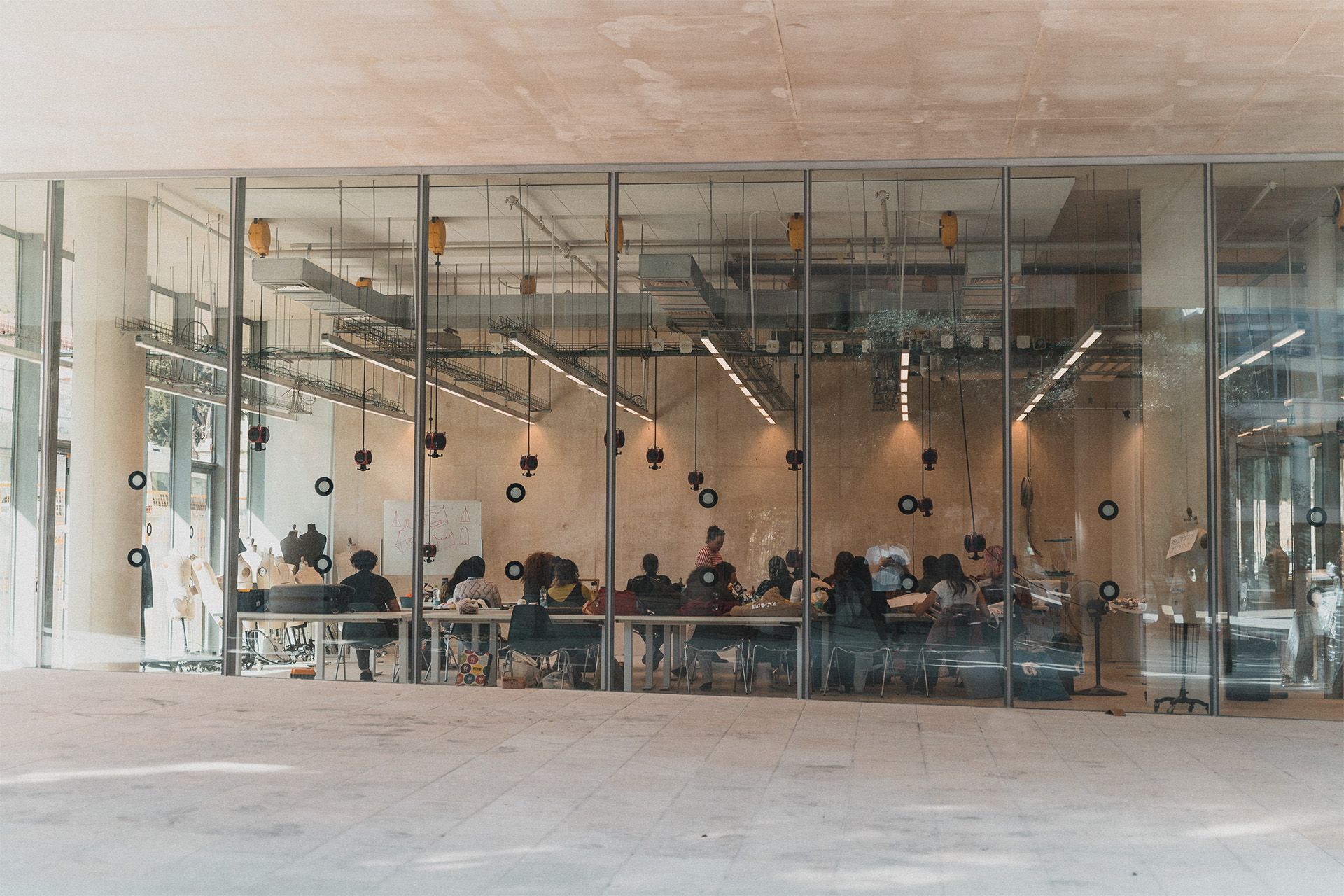 New Bezalel's Jack, Joseph and Morton Mandel Campus (Photography: Noam Debel)
Bezalel's New Campus
Bezalel Academy of Arts and Design Jerusalem welcomes its students and faculty to its new home in the heart of Jerusalem. 
A vibrant symbol of the Bezalel spirit, the 460,000 square foot [42,735 square meter] Jack, Joseph and Morton Mandel Bezalel Campus will provide a new base for the originality and excellence of its students and faculty. 
Created by the Tokyo-based SANAA Architects in collaboration with Israel's Nir Kutz Architects and HQ Architects, Bezalel's new campus is a physical representation of the Academy's goal of defining and embracing the environment it inhabits and of  Bezalel's belief that the future of art and design lies in a synergy and symbiosis between people, ideas and the materials they use, between departments and disciplines.
The competition-winning building consists of six floors where students and teachers can meet, study and display their work. Along with workshops, classrooms, studios and galleries, its design envisions a future that integrates cutting-edge technologies with traditional ones; a future that encourages the development of multi-disciplinary programs, complex teamwork as well as individual talent and initiative. 
The new campus will revitalize and reinvent Jerusalem's city center, transforming it into a national and international center for cultural and creativity. The building's amazing transparent glass façade breaches boundaries to shape the culture and conversation of the local and global communities, inviting the public and passersby to participate in the thought-provoking and exciting atmosphere within.  
In this amazing new setting, Bezalel will offer its students a whole new world –  one that fosters quality and excellence, that nurtures humanistic and pluralistic values, that furthers tolerance and respect for freedom of expression and one that promotes the creativity and innovation that impels students to explore the wellspring of their talents and pave new in roads in the multifaceted world of art, design and architecture.
Link to a video from the ground breaking ceremony of the New Jack, Joseph and Morton Mandel Campus
For more information, to support and for specific giving options, please contact: development@bezalel.ac.il
What's going on at Bezalel